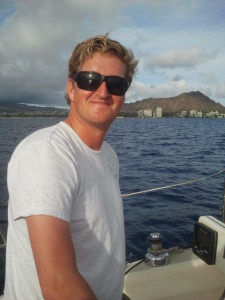 Thank you for stopping by my website.
My name is Kai, and I am an Oceanographer at the United States Naval Research Laboratory (NRL), Washington D.C.
I am interested in:
– using transiting surface ships as sources of opportunity for the purpose of array and environmental parameter characterization
– acoustic signal and array processing in the presence of environmental noise and uncertainty
In my free time, I enjoy to backpack and to sail.
Contact Information:
Email: kay.gemba[@]nrl.navy.mil
Office: (202) 767-2196
Last Updated:  May. 29th, 2020
Quote of the moment (Press F5 to refresh):
It is for you to dive into your own source,
to arrive back home.
You don't need anyone else to lead you,
you don't need any companion.
You have to do it alone –
without the mind,
without the intellect,
without the ego,
without the body,
without the senses,
without their objects.
Only vigilance is needed,
natural vigilance with no effort,
without even a thought.
That can be had here and now…
or never.
This is up to you.